April 10, 2010 It was a cool morning with blue skies and just enough sunshine to take the edge off any
chill. In other words it was perfect weather for anything. And for me that includes hunting for artifacts. This is
a little stretch along highway 401 near Rolesville, NC which looks like a road widening project. It had
rained pretty good a couple days back so I knew it was ready to be looked at.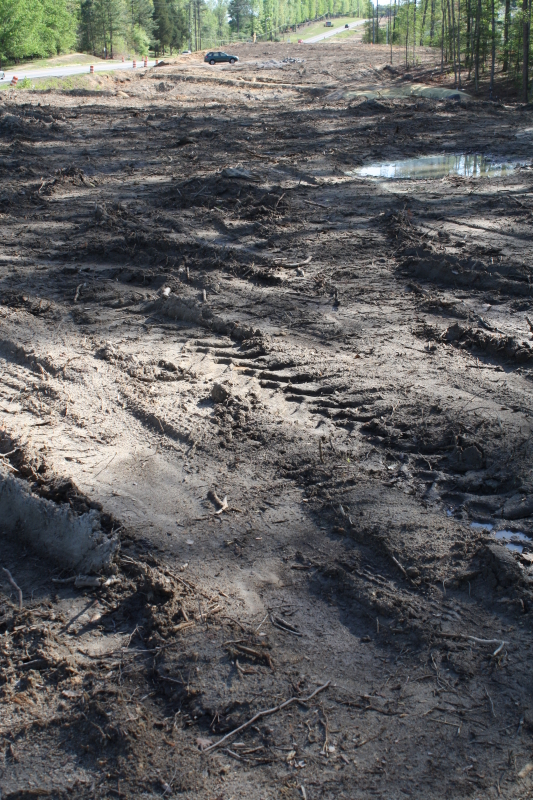 The puddles of water remain in the area (above), a good sign for artifact or rock hunters. With this construction taking
place right next to the Neuse River, one would naturally suspect this to be an area where artifacts should be found.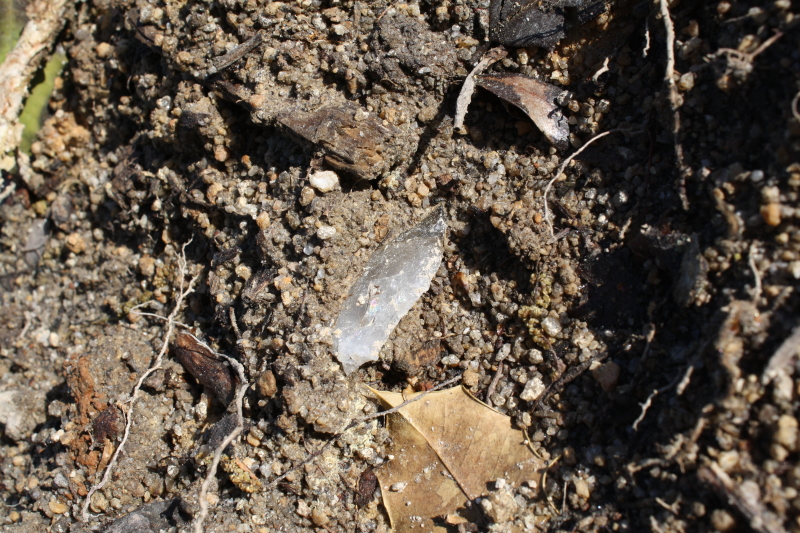 This was my first find. I knew right away that this was either a quartz flake or possible artifact as there were no other quartz rocks in
the area. Everything was either dirt or organic material spread over the whole area. This piece was brought in here somehow by someone.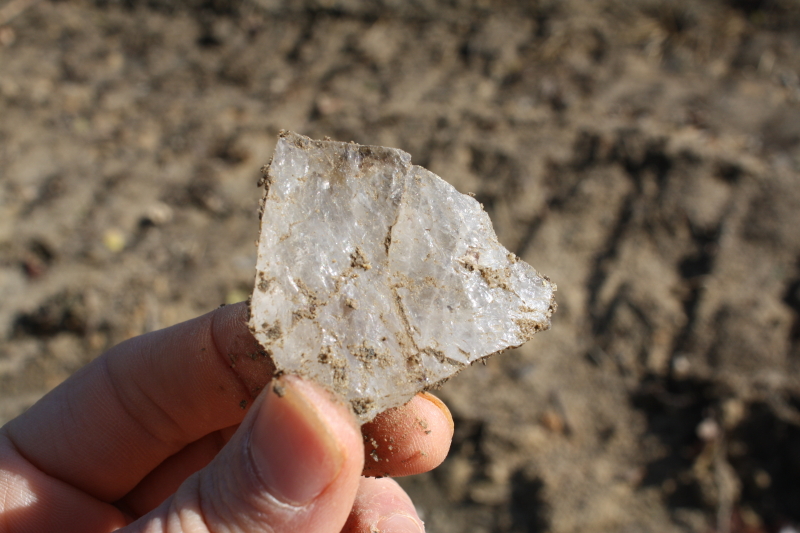 Unfortunately it was not an artifact but a quartz flake. It was probably broken off of an artifact during it's construction.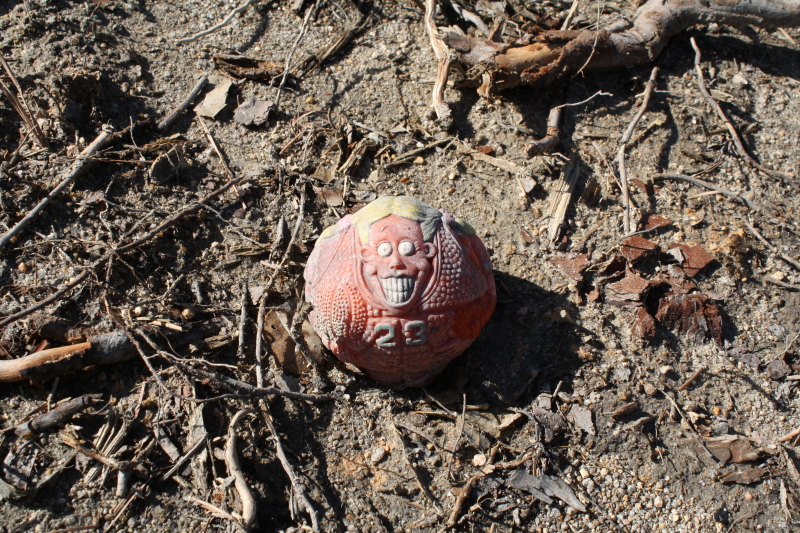 My second find was a more modern artifact. Although I wouldn't normally take pictures of refuse, this toy was weird enough to earn
a spot in my report. It was just there staring at me smiling -- crazy freaky smiling. Should I be amused or afraid?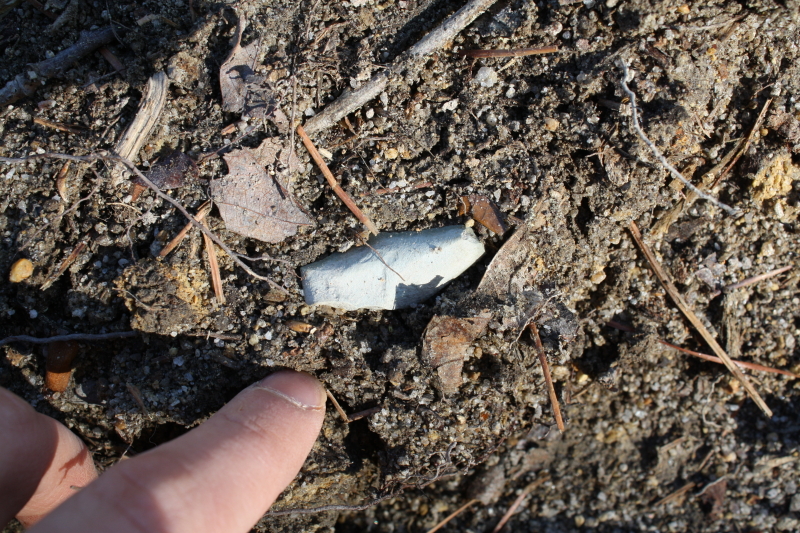 Here, another flake. Although it looks like an artifact closer inspection reveals it as a flake.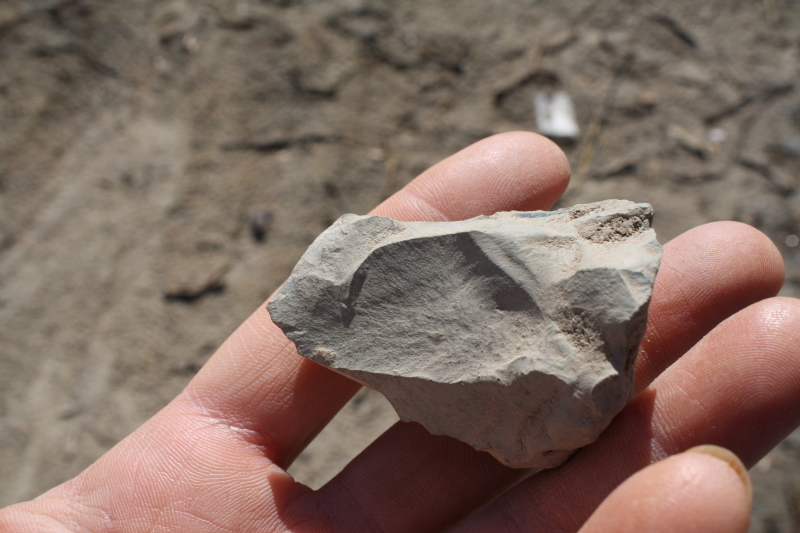 Nearby I found a much larger flake of rhyolite. Hmm, rhyolite everywhere but where are the artifacts?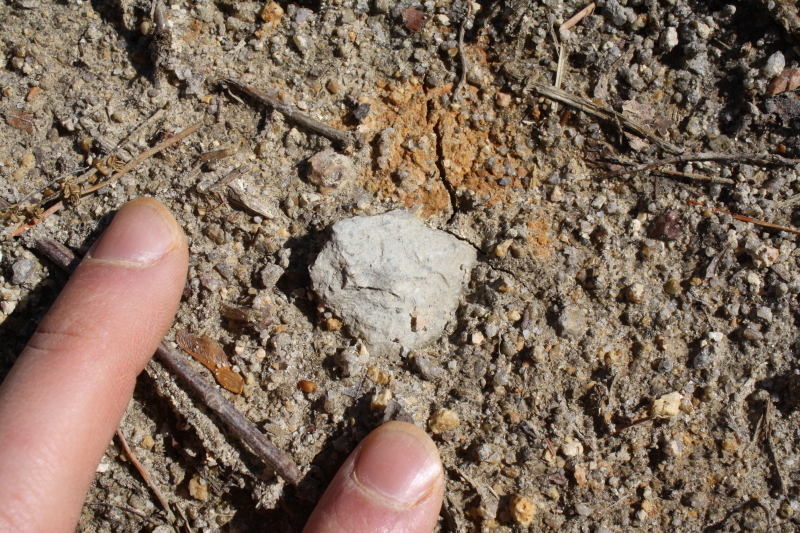 Finally something that might be an artifact. This looks like the bottom half of a point.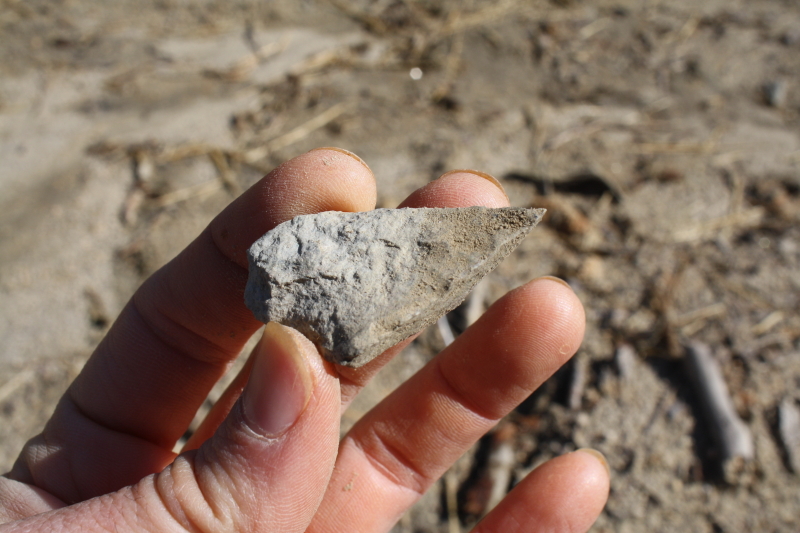 Alas, what I saw is what I got. Just a broken piece of rhyolite.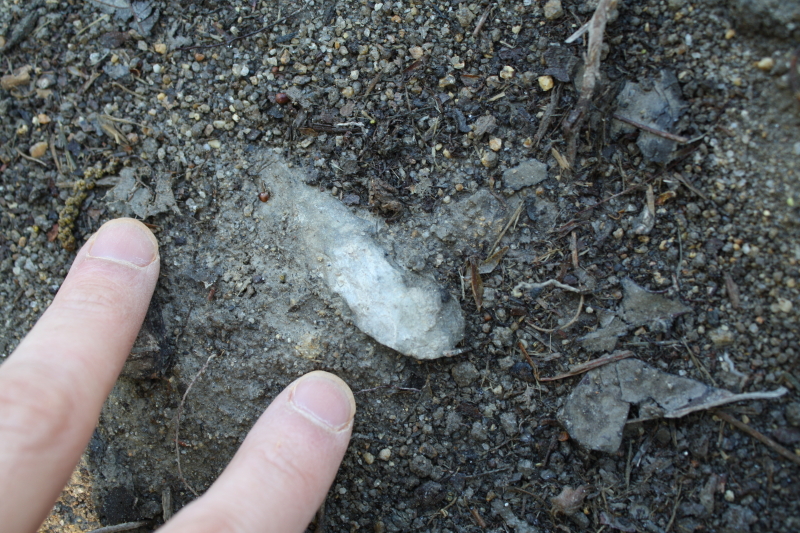 Well this one looked similar to the last one I found. Could it be whole, or just another broken piece?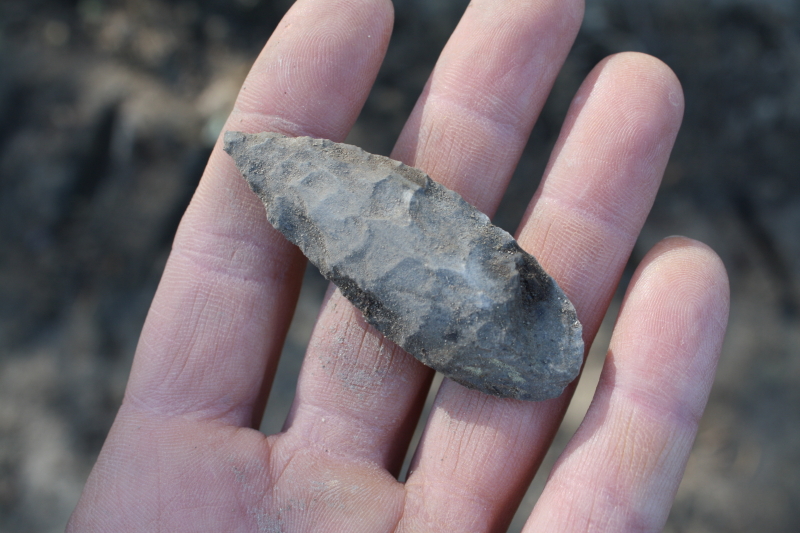 Aha! A Guilford round base point. A successful day. Who could ask for a better day?
Perfect weather, perfect conditions, and a perfect point.