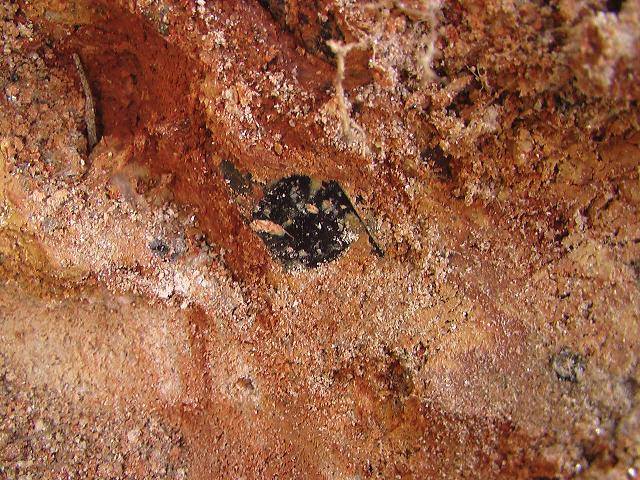 Once a crystallizing vein has been discovered you should switch to smaller tools that will give you more control
else risk shattering a potentially beautiful specimen. Preferably a plastic or wooden digging tool.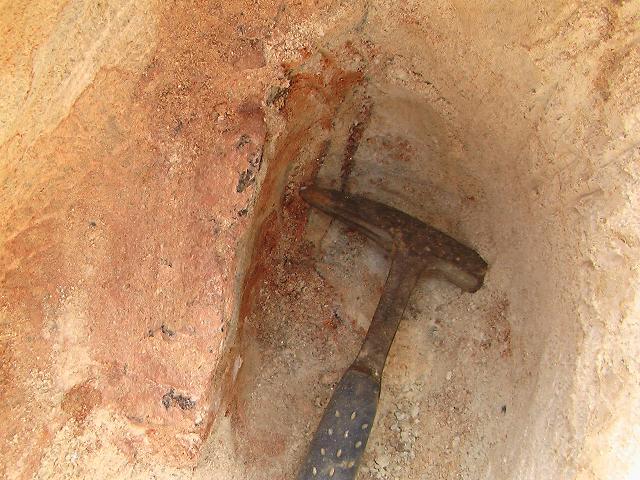 I dig down on both sides of the dike to expose it before pulling anything out.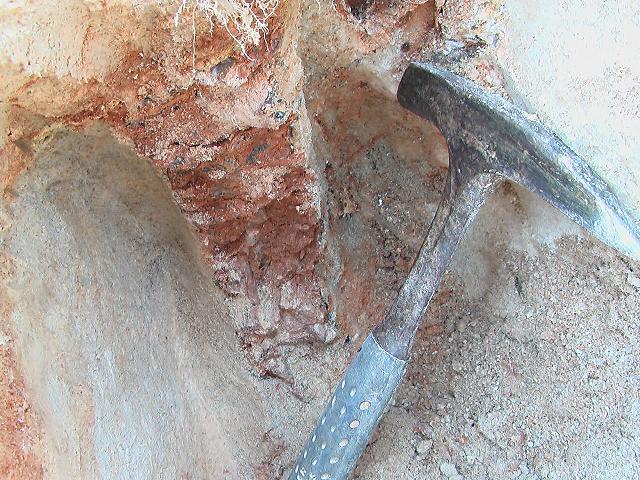 Now it's ready for extraction.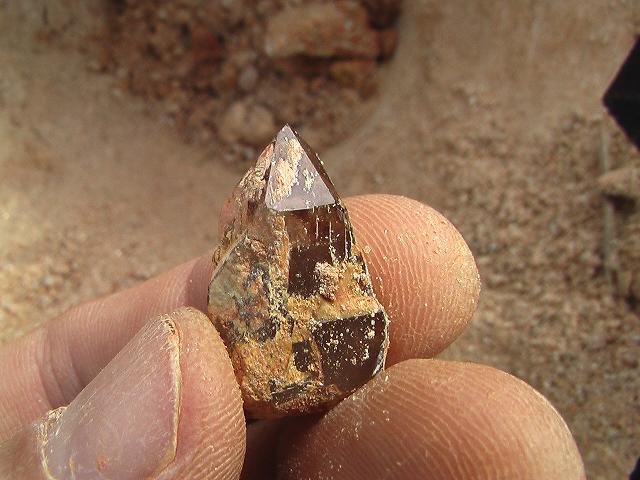 Here is a smoky crystal point that was pulled from the pocket clay.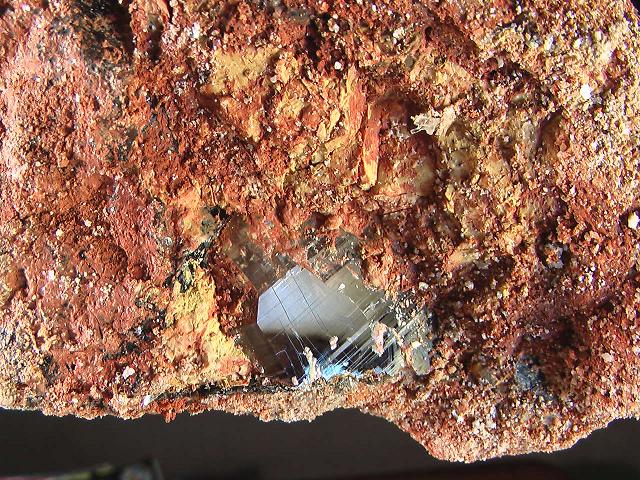 Yellow and red clay were mixed together in and around the crystal faces.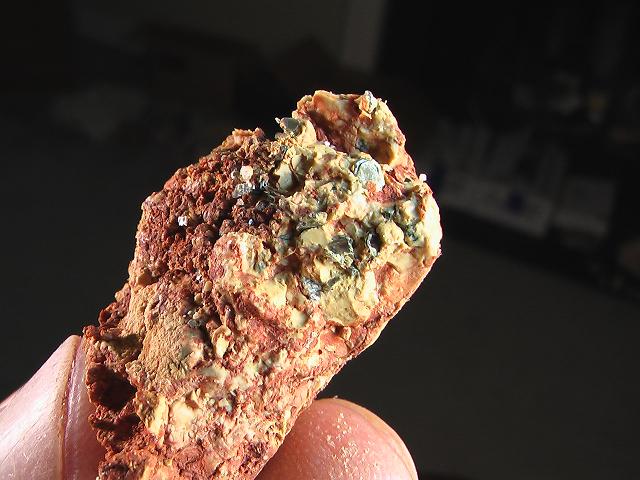 Mica has always been an indicator for crytallizing veins here in Wake County. It can be seen throughout the clay in this vein.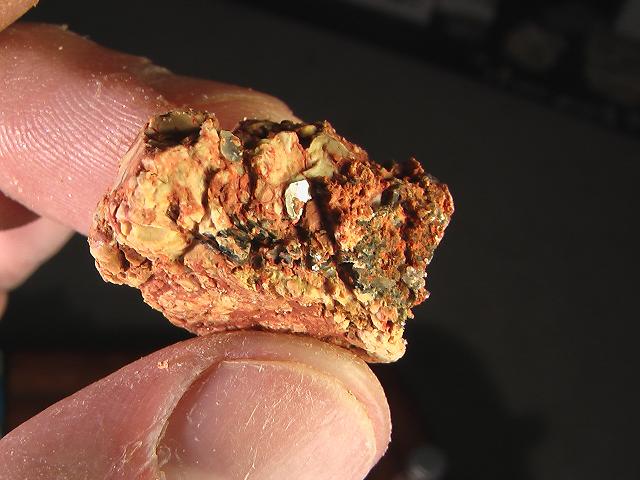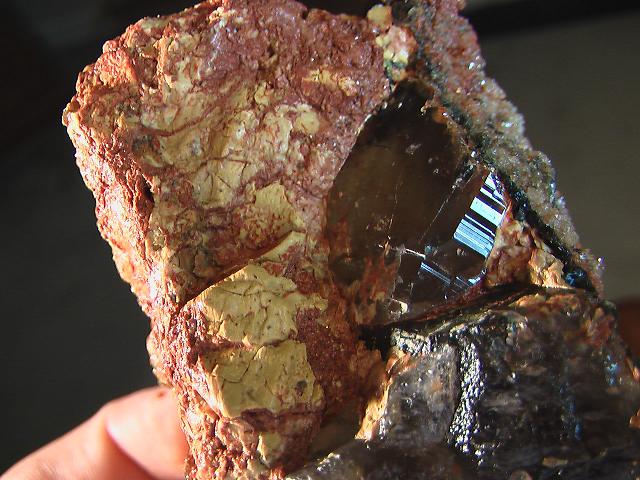 Here is a crystal embedded in the pocket clay.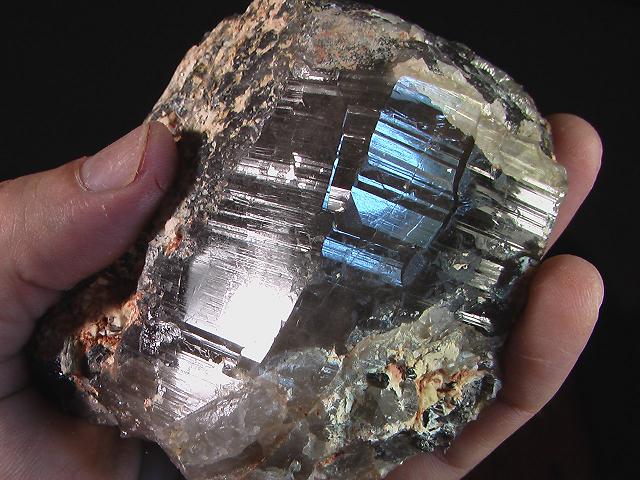 This chunk is part of the dike itself (width roughly 3in.). The two large faces in the photo occured where a seam of clay ran through the dike.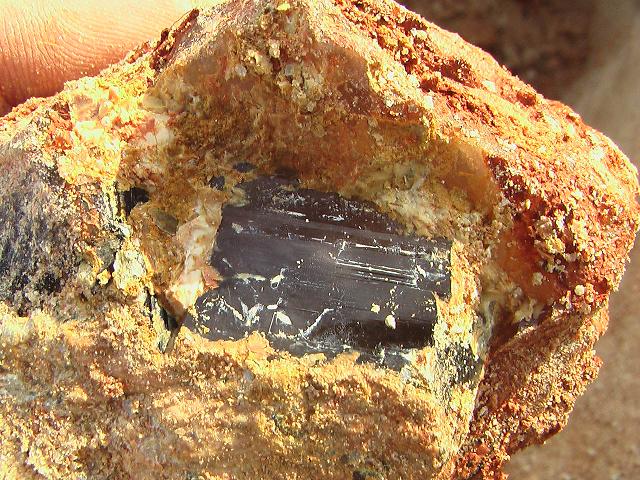 This crystal face was revealed underneath the bright yellow and red clay.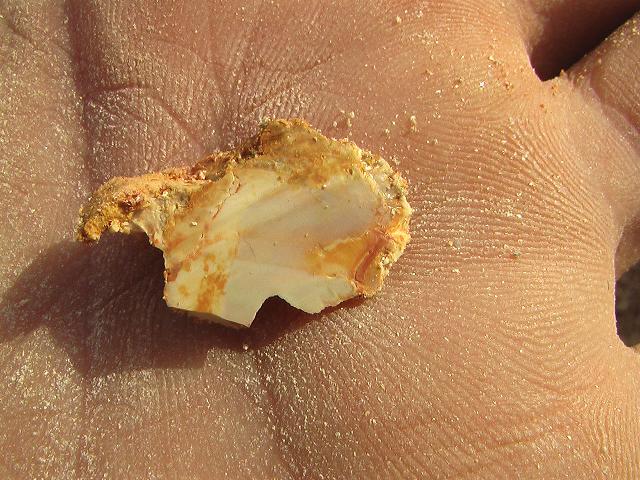 This is the piece of clay that came directly off the crystal face in the crystal above.