November 26 - 28, 2010
Reel Amethyst Mine, Iron Station, NC

Three days of digging for the elusive amethyst at the Reel Mine can produce aches in places you never
thought was possible, but the payoff can be well worth it. MAGMA held this three-dayer at the Reel over
Thanksgiving weekend. Although Friday morning started with rain it quickly dissipated and the rest of the
weekend turned out beautiful.

The above photo is a panoramic photo I took of the main mine area. You can click on the photo to
see the full size image. Once the image is loaded into your browser you may have to click on the photo again to magnify
it and view it with the optimal size and quality. Rick, the founder of MAGMA is in the photo sifting for scepters (far left).
The photo above is an in situ crystal I found while chopping through the saprolitic granite with my mattock.
The black manganese coated pocket in which it grew can be seen above and to the right of the crystal.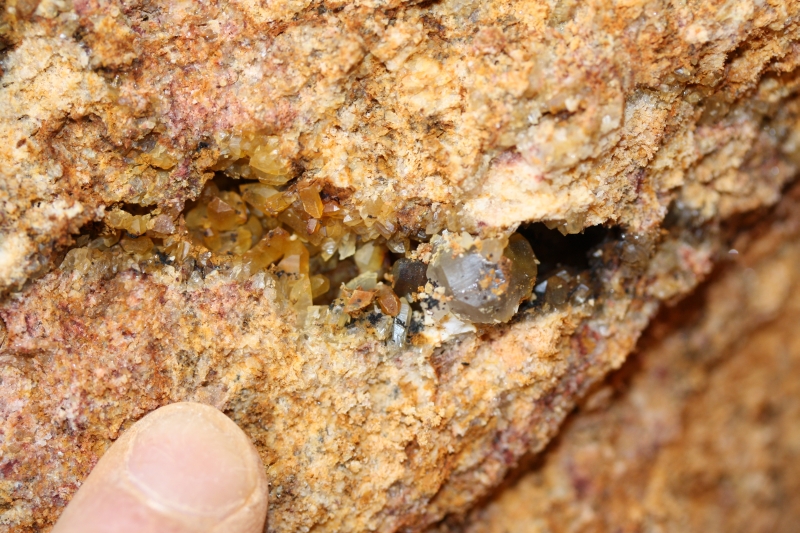 Here is another exposed pocket. It is normal to find the pockets lined with small druzy crystals. These crystals are iron/manganese stained.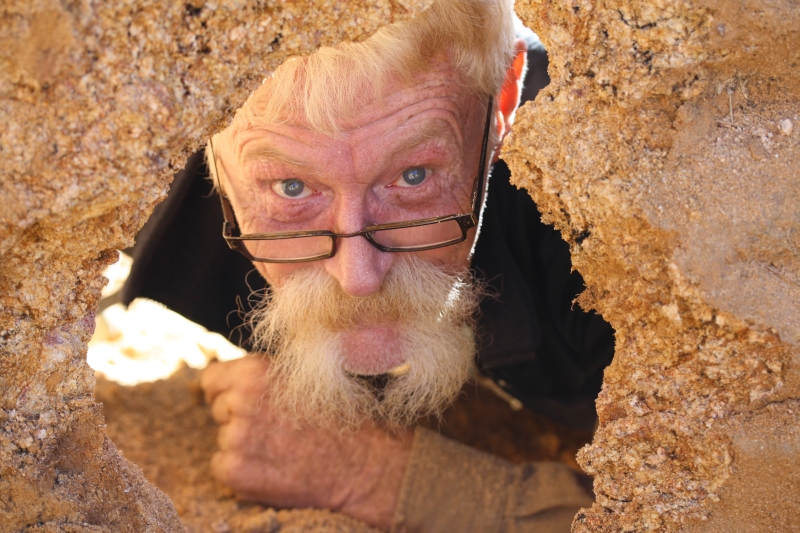 Jim peers through a saprolitic granite window carved out of the wall that separated our digging pits. It was a nice addition
to our ephemeral abodes.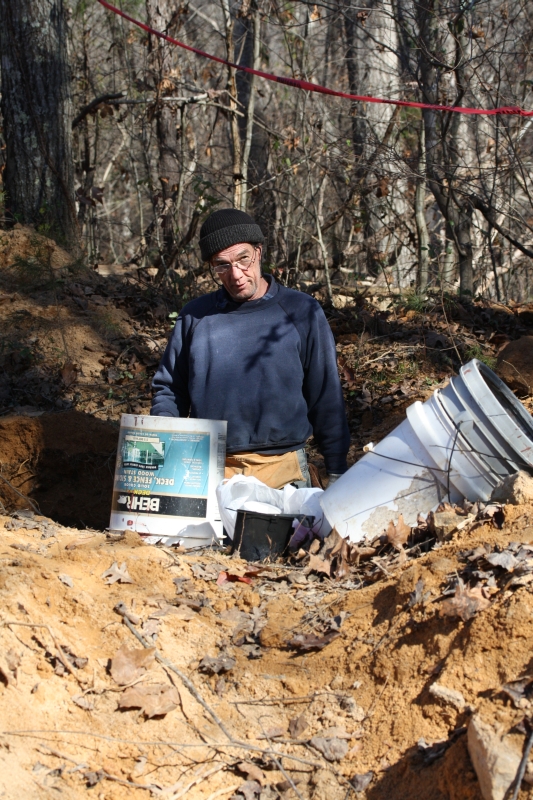 Joe was practicing his telepathy on me here, I think I heard something like, "Are you done yet?"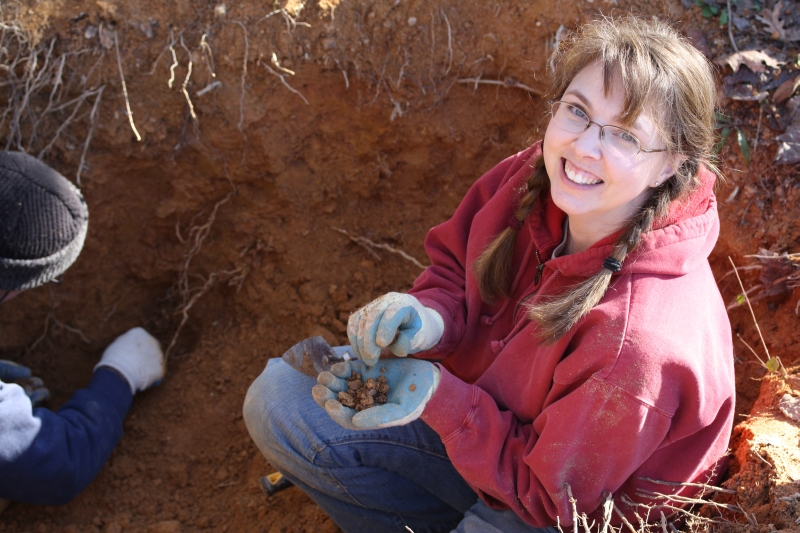 Tracy was delighted with her crystal finds as could be deduced from the hand full of crystals and burnished smile.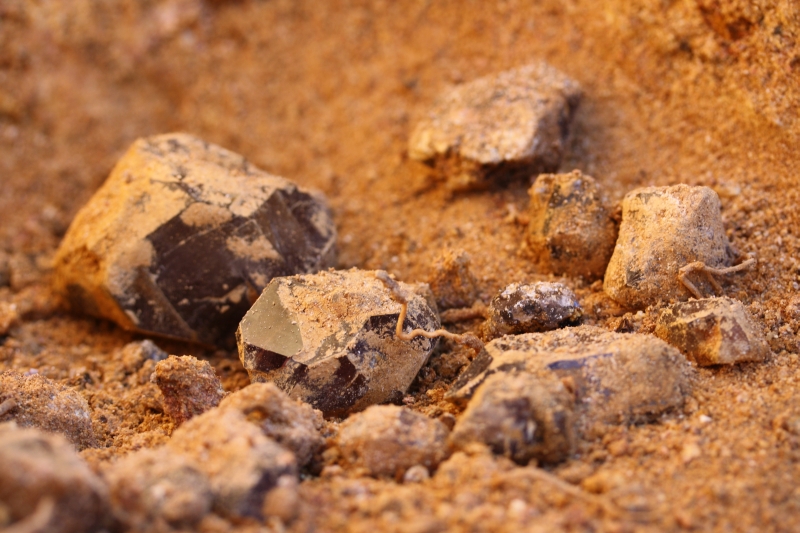 This was the shelf I carved to hold my crystals.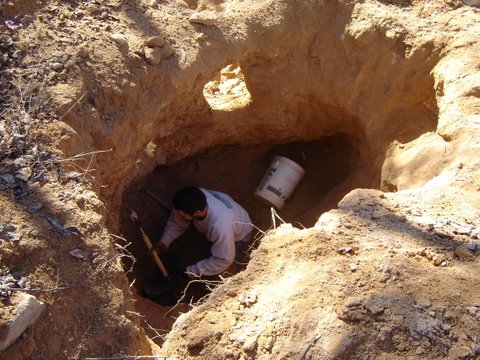 At its deepest point the pit was about 7ft. down.
Photo by Joe Moylan.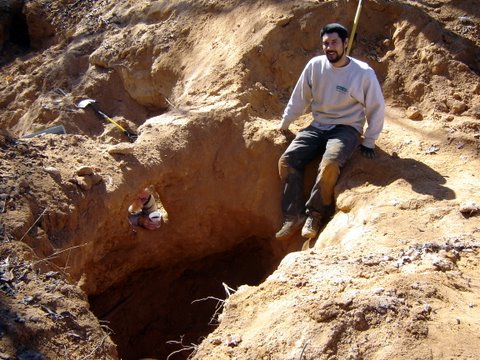 Jim (window) and I take a break.
Photo by Joe Moylan.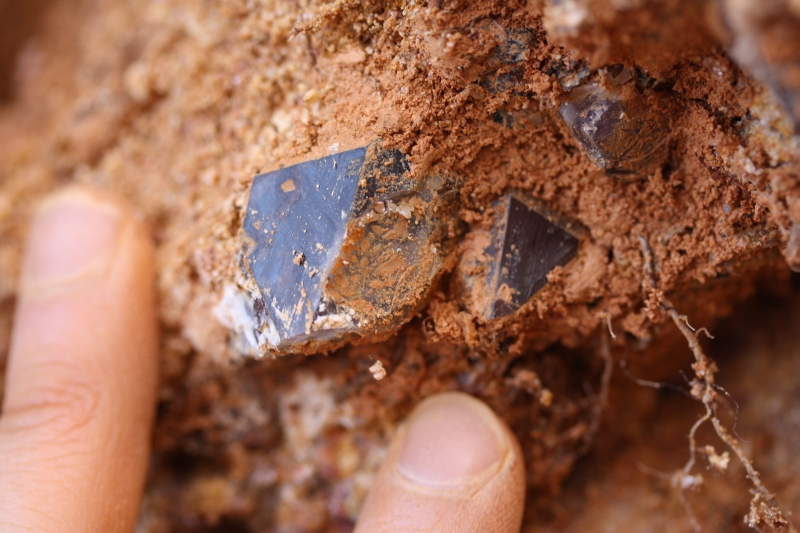 This is a pocket I found roughly one foot down in one of the walls of my pit. It was mostly filled with a reddish brown clay. On
the crystal to the left you can see evidence of white kaolin.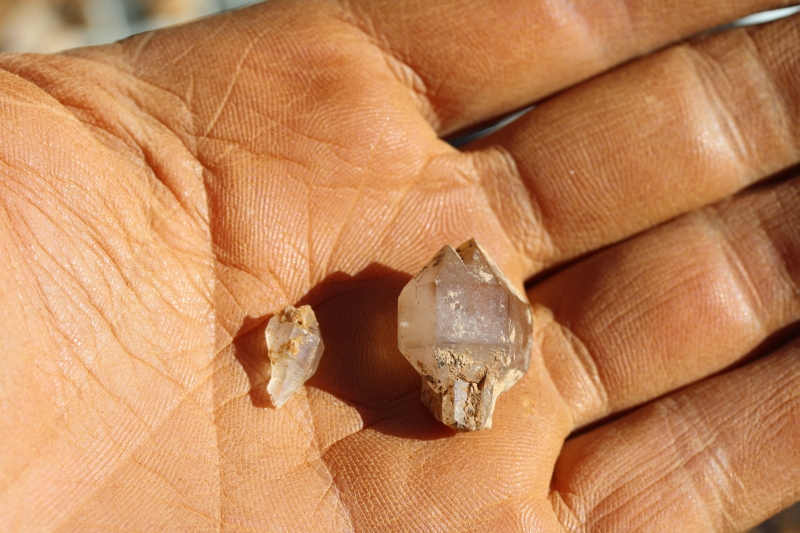 Rick (seen in panoramic, top of page) showed me two scepters he found from sifting that pile of dirt next to him in the picture .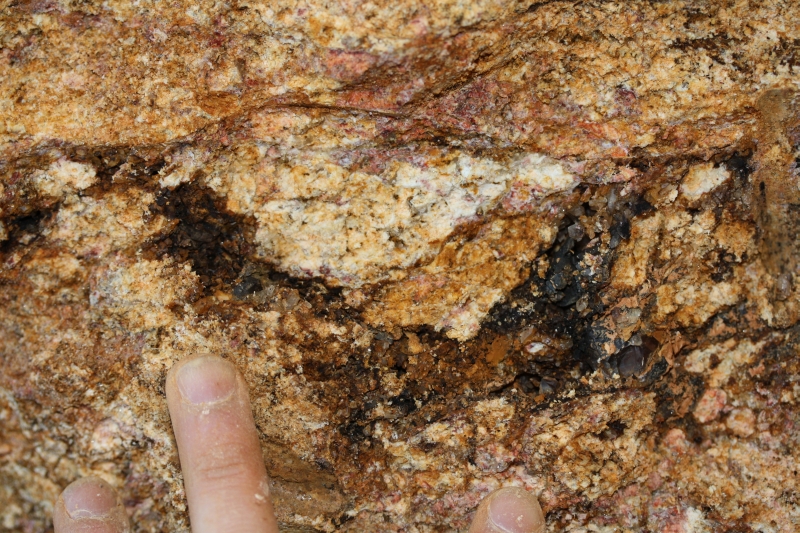 Here is another example of an in situ pocket. The iron/manganese staining is very evident.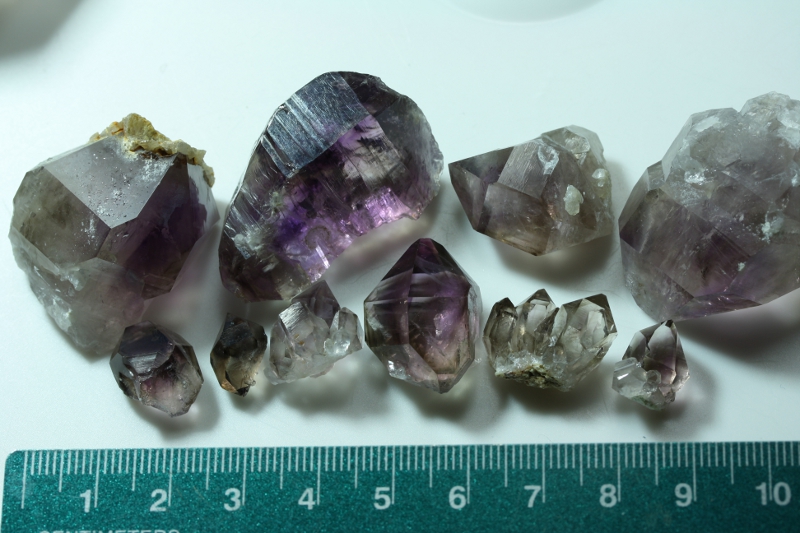 Here are some of my better finds from the trip.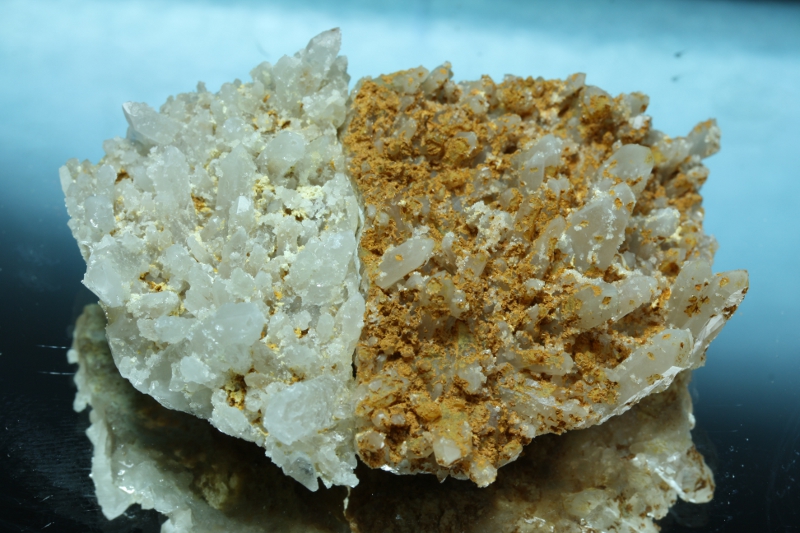 This is an example of the druzy lined pocket rinds. Sometimes amethyst crystals bud out from these plates. The left half was soaked
in Super Iron Out, and the right half was simply cleaned with a toothbrush and water.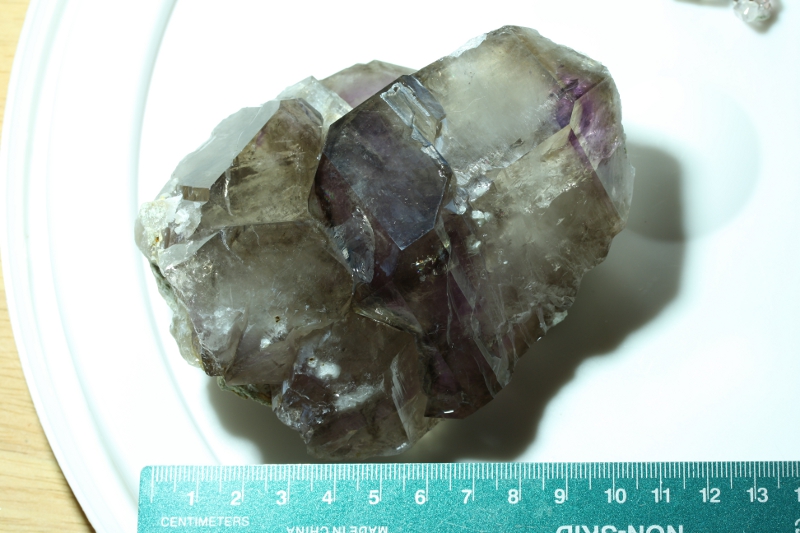 My largest piece was this tabular crystal cluster. Both smoky and amethyst varieties were imbued into this crystal as it was formed.
Enjoy the short video of fun at the Reel.