October 3, 2009 Chatham County
I met Joe and Dennis today in Chatham County to surface collect and also dig quartz veins for crystals. We were met with a clear blue sky and
a slight cool breeze for a perfect day of rockhounding. The area we are hunting produces limonite pseudomorph after pyrite, quartz crystals,
and even indian artifacts.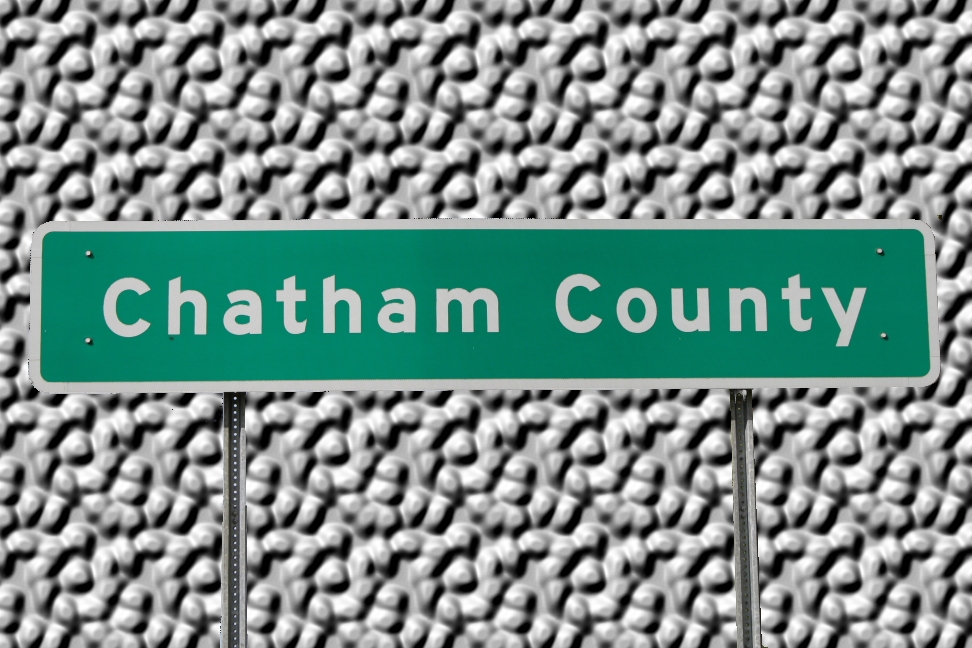 Ever since Dave Hart moved to Chatham County Joe and I have been able to keep close tabs of a very productive spot he found. Without the benefits of
networking with other experienced rockhounds, we as rockhounds, would have very little to do. By sharing our knowledge and localities, we are able to add
to our list of hunting grounds and never find ourselves without a place to go -- especially on a perfect day like today.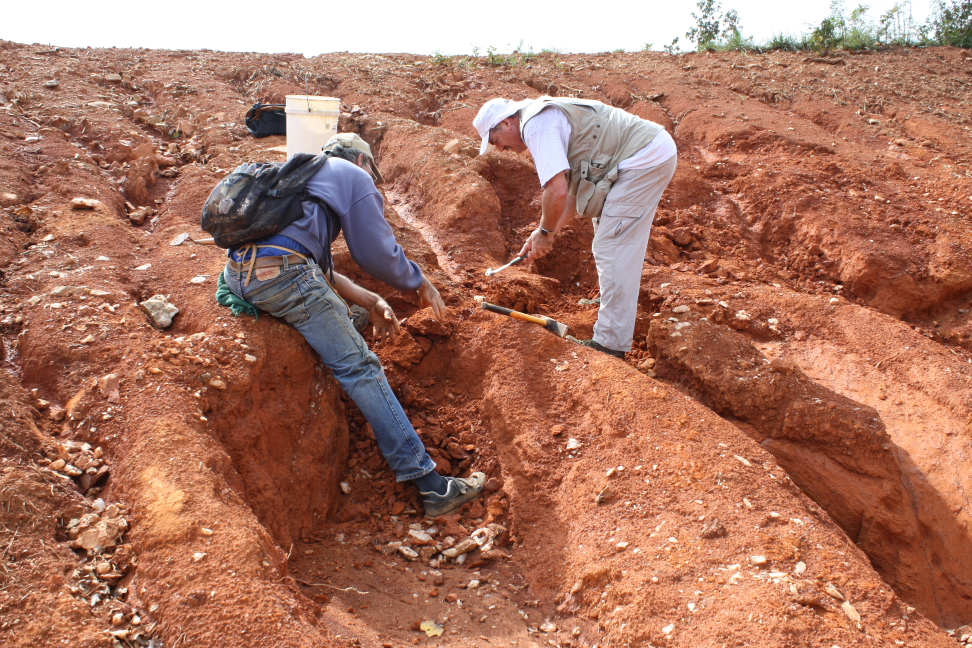 Joe Moylan (left) and Dennis Herman (right) are investigating some quartz veins for crystals. Although crystals have been found in this spot in the past,
we didn't find much here today. A good rule to follow is that if there were crystals found before in an area, then there are most likely more to be found close by.
They may be hidden very well, but they are there. We will most likely come back to check this spot after a good rain.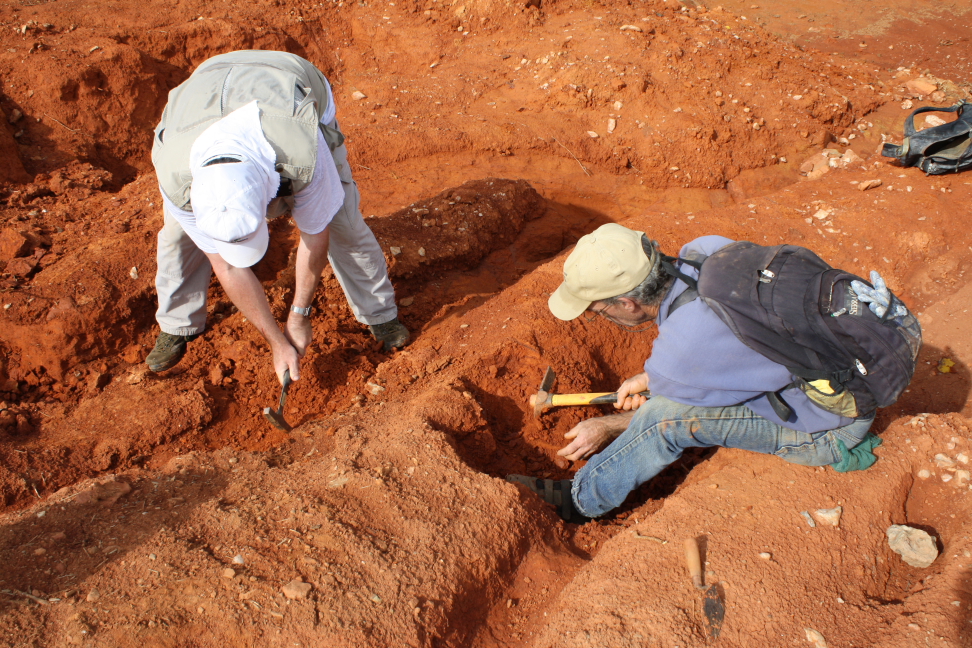 The clay here has a lot of iron in it turning everything red. It's as if we were mining on Mars.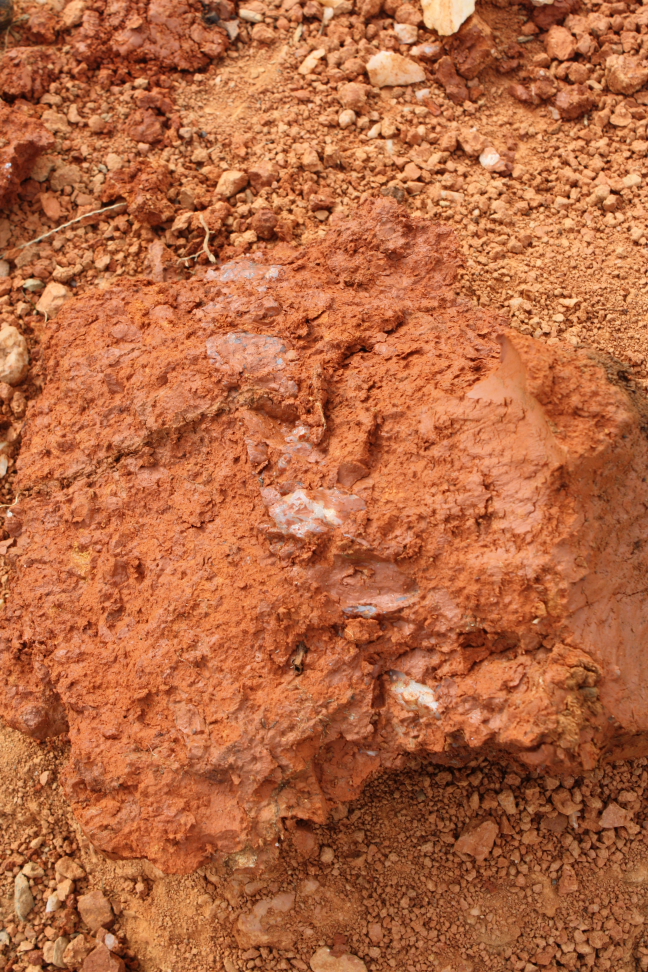 Here, Joe extracts a section of a quartz vein. Although the picture does not show it well, there are some crystal faces visible in the lower section of this vein.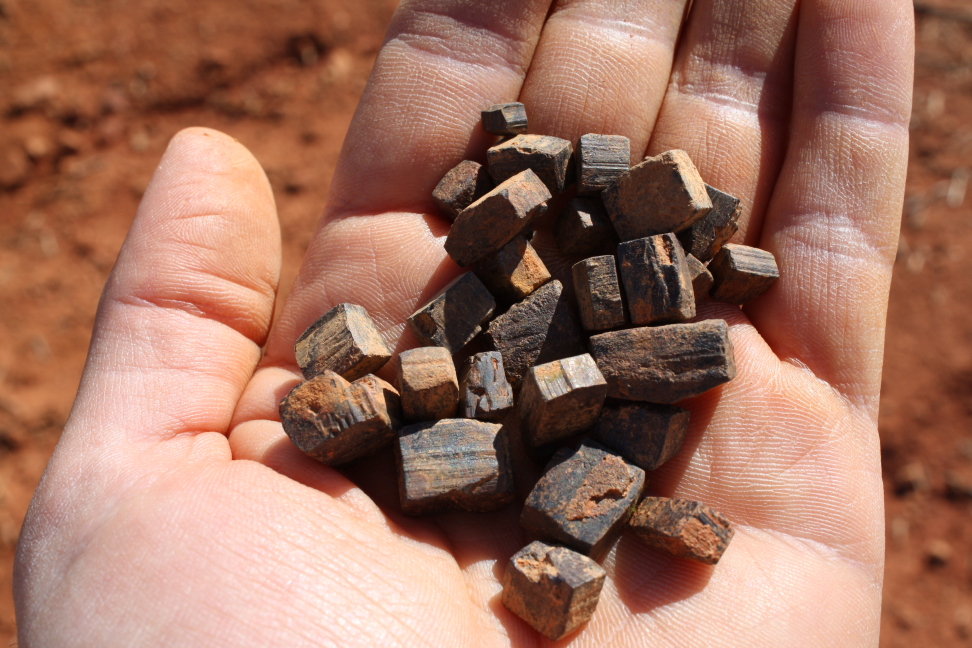 Next, we decided to walk around and surface hunt the area. Limonite pseudomorph after pyrite can be found all throughout this area. There seemed to
be spots where these were more prevalent, but we have yet to discover the source or matrix from which these are coming. Since these seem to
pervade the area, I can only assume that the matrix in which these were in has long deteriorated into what is now the red clay that we see everywhere.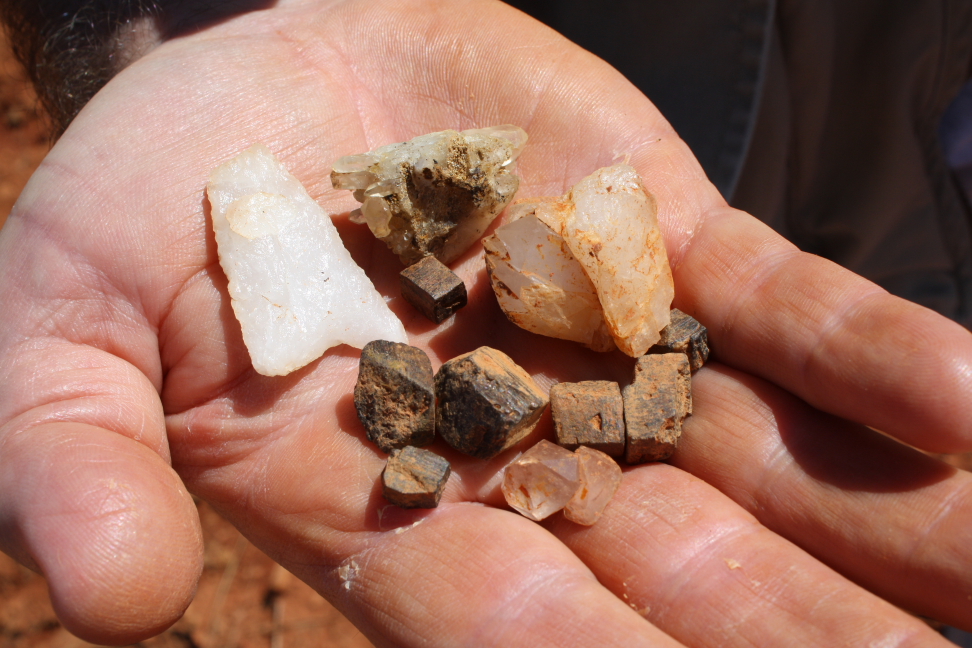 Dennis holds a handful of quartz crystals, limonite, and even a nice quartz artifact found from surface hunting.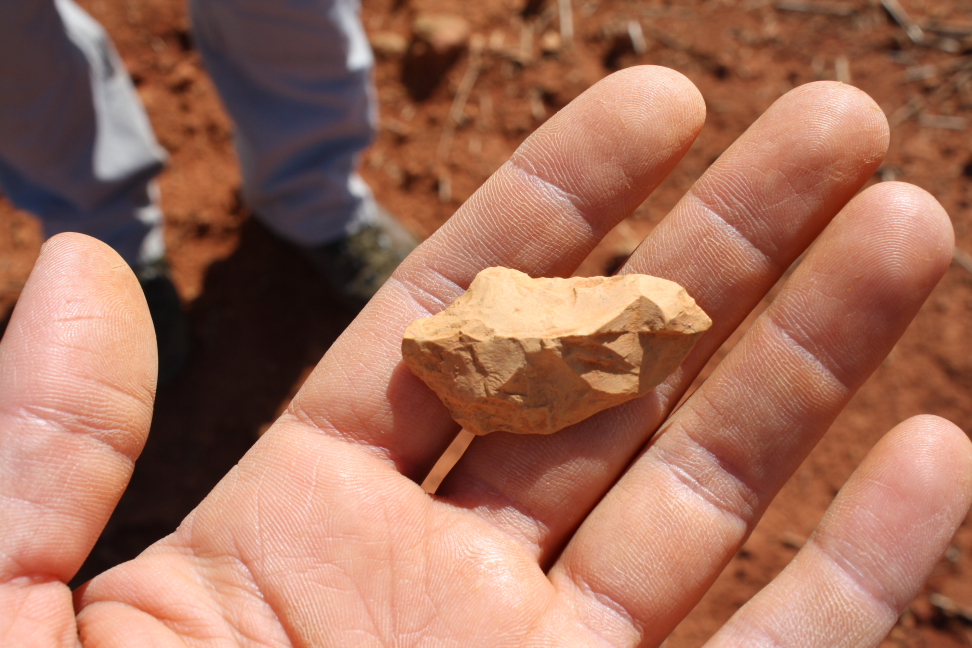 I was lucky to find a Morrow Mountain artifact myself.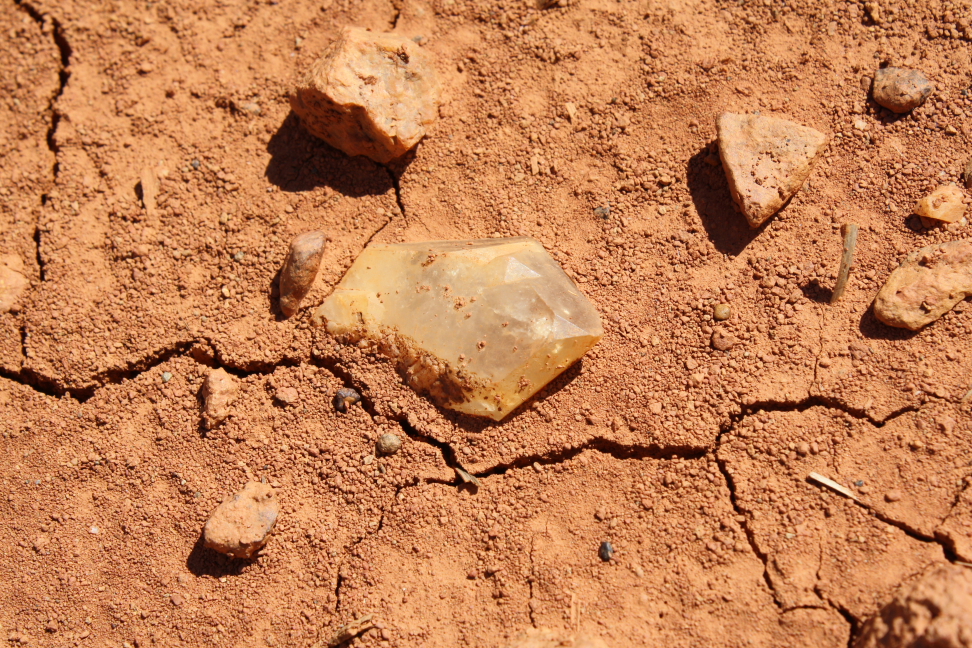 Dennis spotted this crystal half buried in the red clay.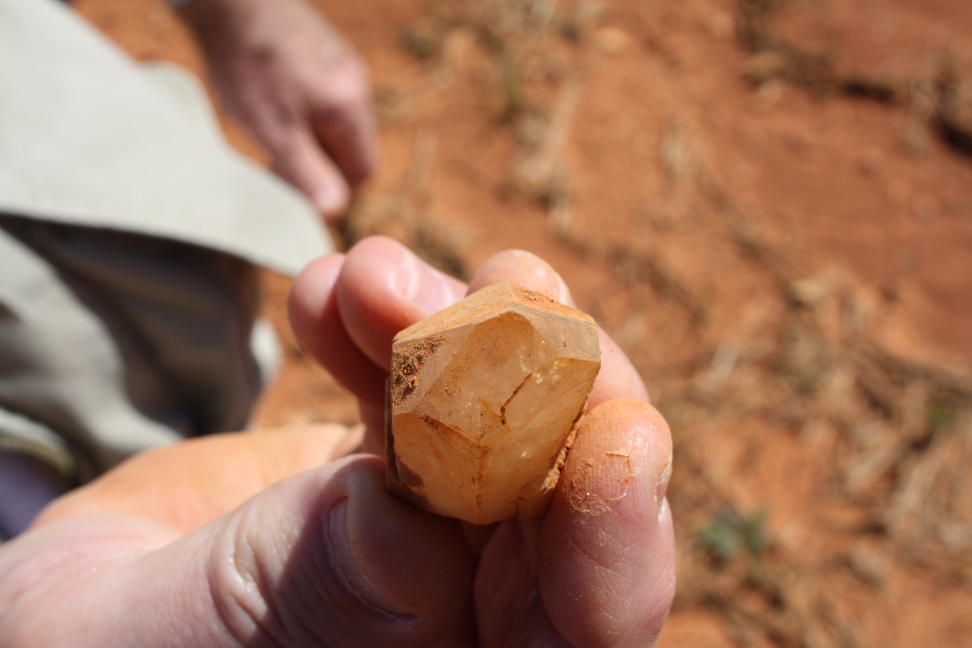 The tip had no damage. It was a great find.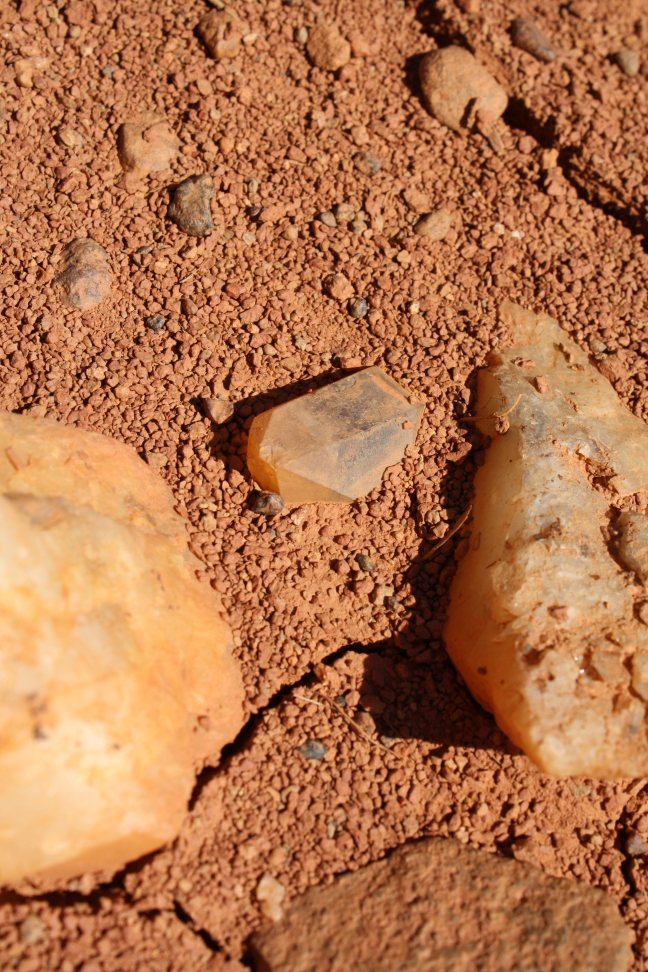 About two steps from Dennis's find I saw this sticking out of the ground..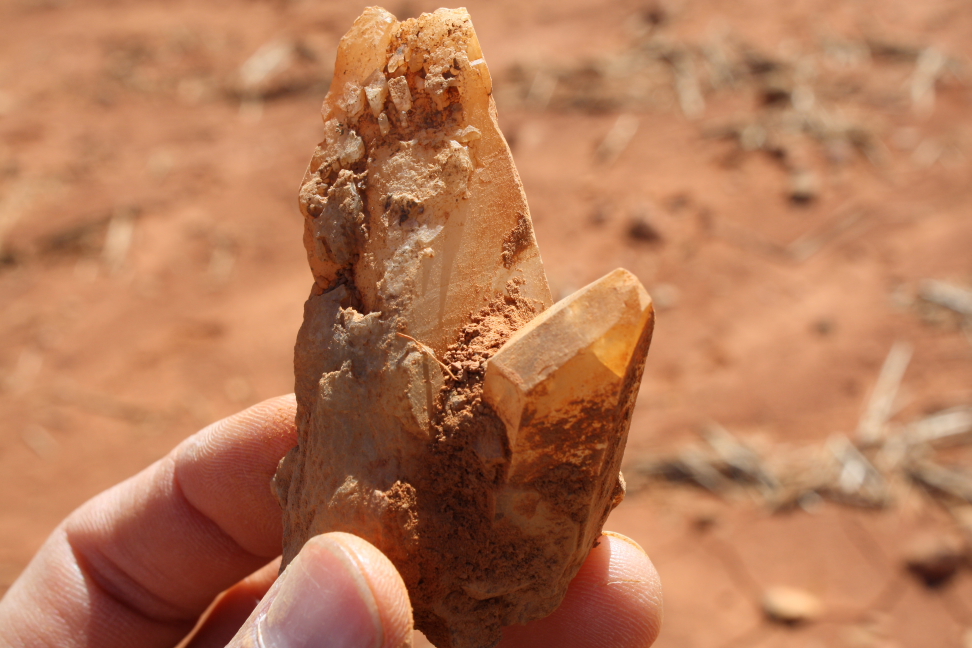 I thought is was a separate crystal until I pulled it out of the ground. It was attached to the larger quartz rock to its right.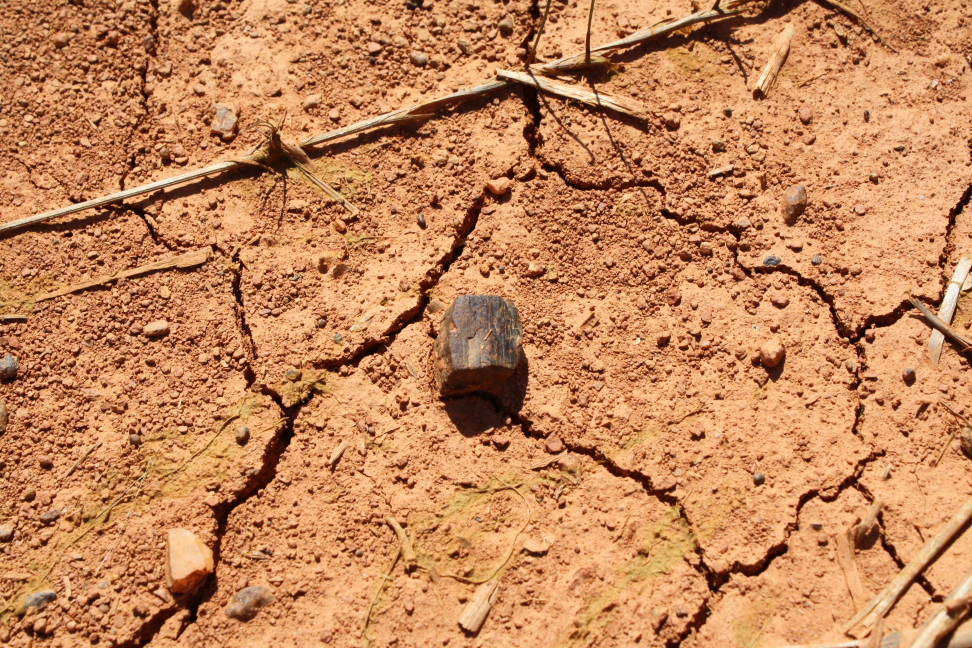 Here's a nice half inch cube of limonite Dennis found laying right on top.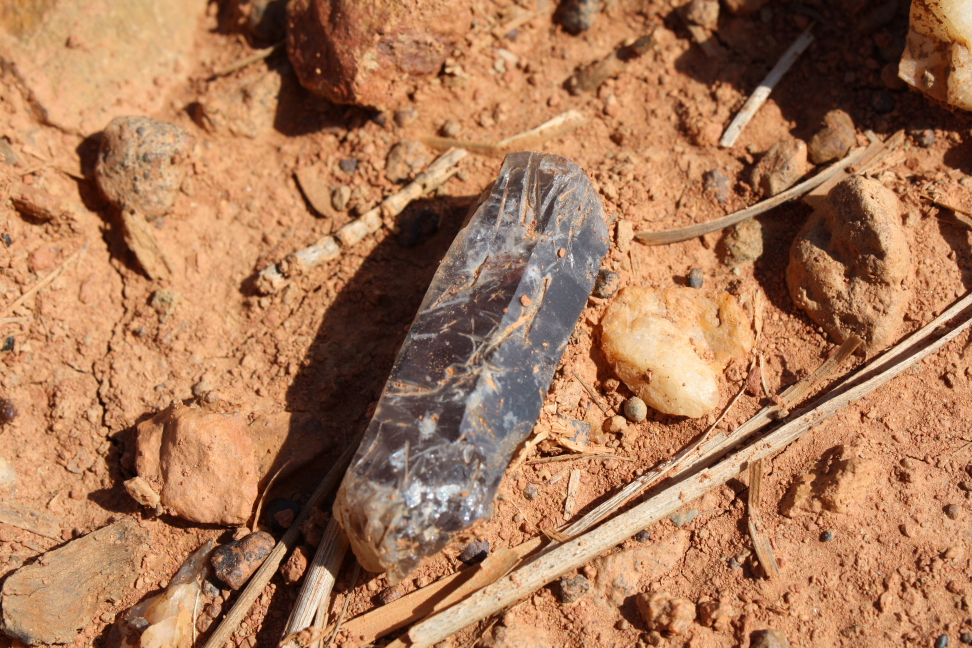 Joe found this quartz crystal heavily included with hematite just as is.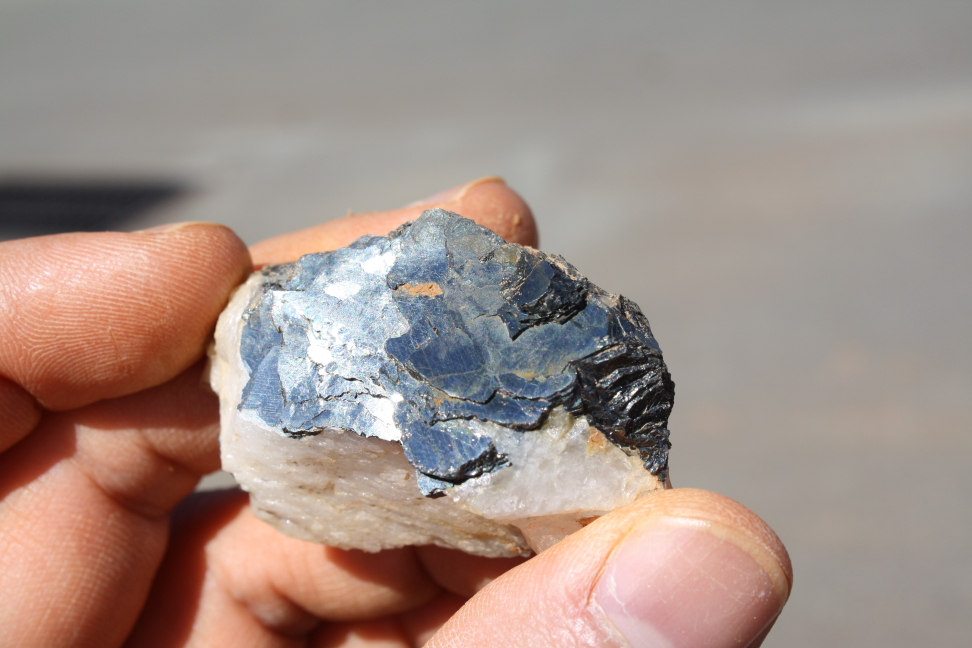 Ilmenite can also be found in this area. This is a nice specimen of ilmenite on quartz Dennis found surface collecting. We were all happy with our finds today
and could confidently chalk another one up for a successful day of rock hunting.